Kids Tennis Camps
Experience mztennis kids camps - Wonderful tennis for all!
Interested? BOOK A Tennis Camp
call: 07840185684 or email:
mztennis@ymail.com for prices or more details!
Age Groups 8-11yrs
Kids of All abilities welcome
Limited places, Register NOW
MON WED THU 10am-12pm,
£ TBC per person per day,
PayByPaypalAfterSignup
Where we play:
Canbury Gardens Tennis Centre, Lower Ham Road, Kingston, KT2 5AX,(next to the playground)
Tennis camp is delivered by Professional Tennis Coach, What you need to bring: tennis racket, drink, snack, and plenty of energy : ) Thank you for your interest, See you on tennis court
we also offer tennis lessons- after school-weekend-and also tennis coaching for adults - call or email for more details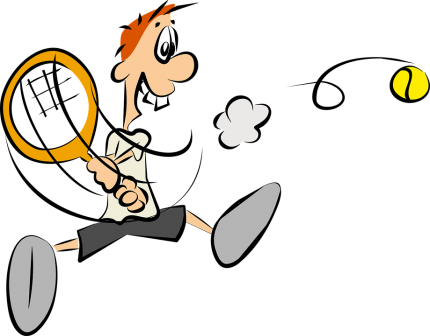 Tennis camps are suitable for kids who have been playing tennis and also for kids that haven't played tennis before.
The sport offers amazing health benefits for your child — Improved agility, balance and strength, fitness, endurance and mental focus - all in an enjoyable environment!
Professional camps are designed to give kids wonderful tennis experience
-topics covered during the camp-
hand-eye coordination, racket and ball skills, forehand, backhand, technique, volley, service fundamentals, positioning,footwork, stroke production, teamwork, tactics, playing points, dynamic tennis drills and games,
Matchplay
.........................................................................................................................................
School-Term tennis
All group lessons run along the school term dates
(excluding half terms - you can register your child for the mztennis camp)
Please complete and return the form including payment (latest a week before the school-term/mztennis camp starts)
Please give us a call on 07840185684 or email: mztennis@ymail.com for more details!
SERVE IT - SMASH IT - ENJOY IT
We look forward to meeting you on tennis court
Additional services:
Tennis for schools - Sparing/hitting partner - Tennis for businesses
Family tennis